Playground of Flisvos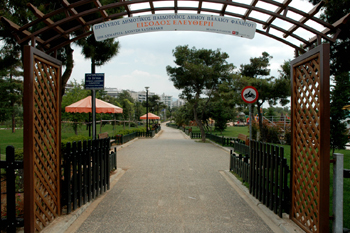 The Bigger Playground of the Balkans that hosts over 1400 children  aged 2 to 12 was launched by the Municipal Authority of Palaio Faliro on February 10, 2008. This is an area of ​​13 acres between Flisvos and the marina, on Poseidonos Avenue .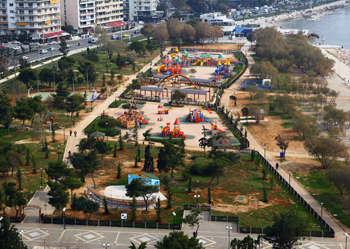 After a year of design, and construction, the dozens of original colorful instruments of the playground have taken their place in the specially designed space and welcome the young visitors.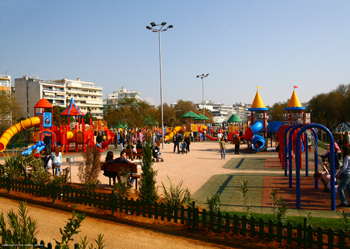 The area is divided into six sections: one for 2-5 year olds, one for children up to 12 years old, one for walks, a field for sports with outdoor gymnastics equipment and mini soccer and basketball courts, a 80-seat wooden amphitheater where cultural events and a canteen from where parents have the ability to supervise their children.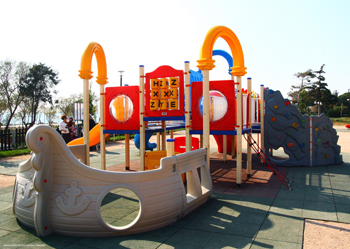 It is a city life project , says the Mayor of Palaio Faliro, Dionysis Hatzidakis, pointing out that the playground gives a space for the children to play safely in an area beside the sea, as well as to the parents.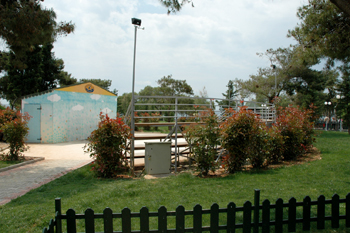 All playground instruments meet the standards of the Hellenic Organization for Standardization (ELOT) and allow kids to develop their sociability while having fun through group play.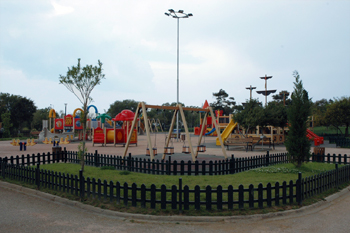 The floor around the toys is made of rubber in order to protect the young visitors, while in some games where the surrounding area could not be fitted with elastic floor, it was laid with river sand. This material can absorb vibrations.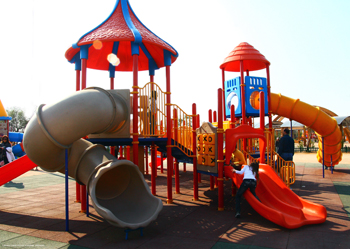 The playground has a large 1,000-square-meter instrument with slides, lofts and allows access via ramps and triangular stairs with handles to facilitate children with disabilities.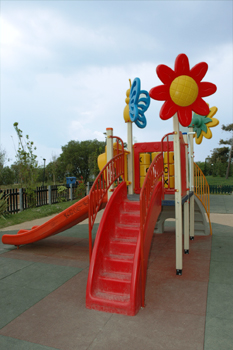 Apart from swings, sailboards and other well-known games, castles, towers and boats have been set up.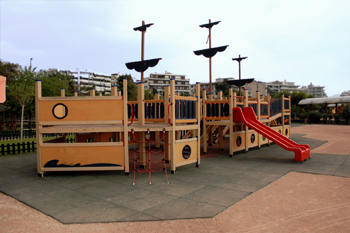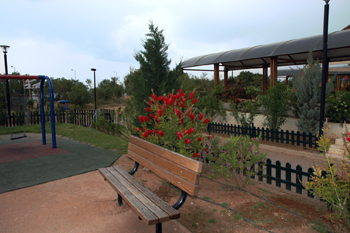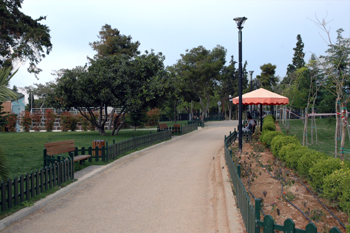 The park is fenced and in the evening it closes and is protected in order to avoid any vandalism. Throughout the length and breadth of the area, lighting and 80 benches have been installed, and more than 1500 roots of various trees and plants have been planted.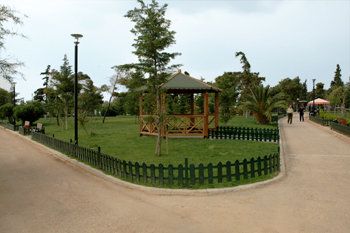 The cost of the project amounted to 1,000,000 euros. However, the municipality did not spend a single euro, since large companies that advertised their products offered to cover it. The land belongs to the Public Real Estate Company, which granted it to the Municipality of P. Falirou.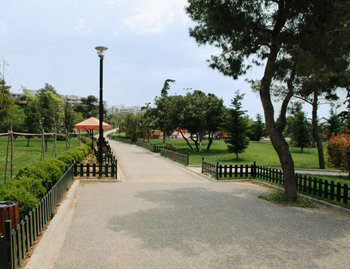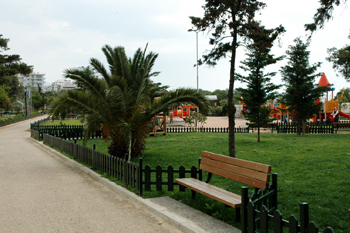 Flisvos Marina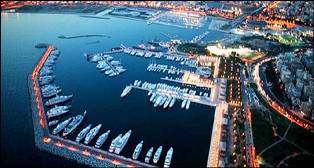 Just six kilometers from the center of Athens, Flisvos Marina is the first marina of high standards in Greece with the capacity to accommodate a large number of mega – yachts.
After the completion of the major upgrading project, Marina currently offers about 250 berths, of which over 50% can accommodate yachts over 30 meters long, covering to a large extent the corresponding domestic need for docking and at the same time creating a pole of attraction for casual visitors in Greece.
Flisvos Marina is the first marina in Greece, with full land development, in an area of ​​3,800 square meters, which in addition to boat accommodation it provides recreational uses (refreshments / restaurants) and also commercial uses, a model of development which has been successfully operating for many years abroad.
Today, in Flisvos Marina, the owners of the boats and the residents of the city enjoy a range of commercial and recreational activities in a very attractive environment by the sea.
The stores that operate in Marina are: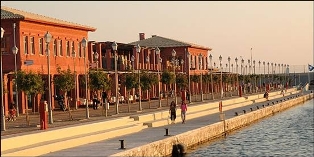 9 recreational / dining areas: Pentelico Pier One Multipurpose (including Coquillage and Brasserie Sud restaurants as well as the ZINC Bar Restaurant), Due Cavalieri, HaagenDazs, Cruiser Exclusive Bar & Shop, Breeze Cafe & Drinks, Mare Mare Ristorante, Journey .
6 clothing stores / accessories: Oltre Mare, Manalis Eyewear, Columbia, BillaBong, Perga Marine, Quiksilver.
11 Yachting Offices / Dealerships: Kappa Marine, Triton Yachting, Albatros, Aicon Yachts Blue Line, EKKA Yachts, Yachting Yachting, Dreaming Yachts, MPM Marine Hellas, YACHTING Yachting, Cape4 Yachting, Cavendish White.
4 service stores: Breeze Books, Press & Tobacco, ATM, Image on Deck, Sapo Limouzine Services.
2 other stores: AB Shop & Go, Eric Kayser.
Tel. Contact: +30 210 9871000-2
Fax: +30 210 9871060
VHF: channel 9
Web: http://www.flisvosmarina.com
Email: mailto: //info@flisvosmarina.com
Village Cinemas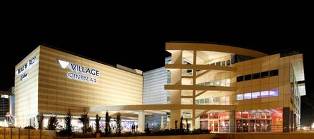 Address: Paleas Leoforos 1 Poseidonos & Moraitini 3, Delta P. Faliro, 175 61
Tel. Center: 801 100 9191 (from landline with local charge), 210 8108080
The new Village Faliro is located in Delta Faliro in a complex of buildings including cafes, restaurants, Media Markt and of course the new Village Cinemas & Bowling of Faliro. Access is easy, with tram and bus stops right outside of the new Village World Falero, and the comfort of a huge 1200-seat parking.
9 cinemas (1,901 seating capacity), including the impressive V-Max, the stylish Cinema Europa, featuring selected quality cinematic films with its own mini bar and coffee tables in the hall, the 2 GOLD CLASS halls with luxury foyer, exquisite menus and comfortable Lazy Boy armchairs, 1 Digital – Real D (1st) room, and 4 mainstream halls with the most comfortable seats.
All rooms feature state-of-the-art DTS (Digital Theater Sound) and large-screen displays. In addition, Halls 1, 6, 7, 8 and 9 feature Dolby Digital Surround – EX for perfect sound performance and superb audio clarity
Along with all of this, a brand new Movie Store with the widest variety of movie presents and the impressive Village Fun n 'Bowl, featuring 15 bowling lanes with state-of-the-art point counting system, 14 billiard tables, 12 Formula 1 emulators, Bowling Cafe, plasma screens all over the place and web cafe with 35 19-inch screens!
Cine Flisvos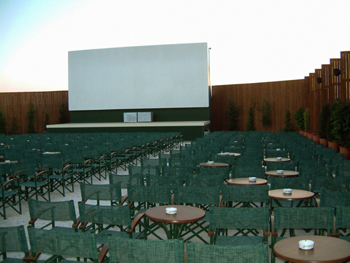 It operates as a refreshment room from 10 am in Flisvos Park and next to the sea.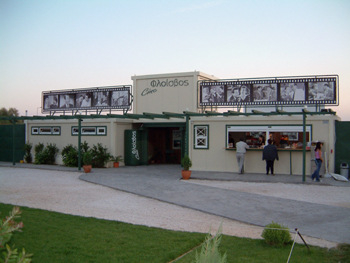 Ideal choice for families, as there are playgrounds and great playground for children.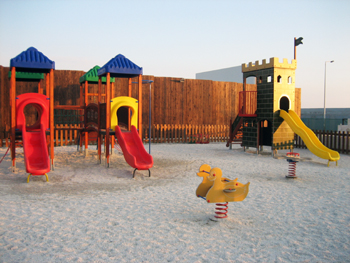 Flisvos Park Faliro (near Marina), Telephone 210-9821256, 210-9403595