Squares and Parks
Today the Municipality of Palaio Faliro has eleven squares:
The square of Ethnikis Antistaseos and the opposite green space, known as Flisvos, are now the most important point of Palaio Faliro. It is the former square of King George II, a triangular profile located along the coastal Poseidonos Avenue and is designated by the Poseidonos and Amphitrite streets. There are also sculptural compositions of G. Yiannakas dedicated by the Municipality of Palaio Faliro on the occasion of the Olympic Games.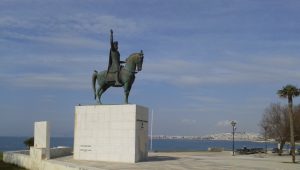 Ikaron Square is a green space between Fix, Sirinon and Atlantos. It was named because in the opposite area to the sea – where the Naval Tradition Park is located – it used to be the Air Force's first base of sailplanes and then the first Aviation Factory (KEA).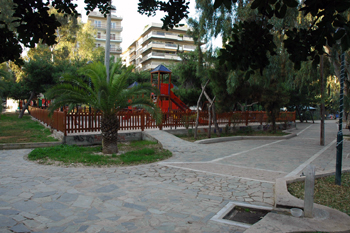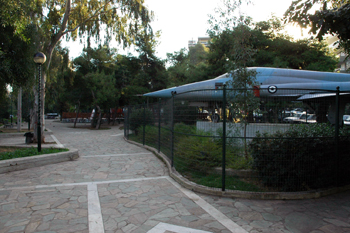 The Naval Tradition Park is located in Xirotagaros. There, the permanently docked Averof battleship functions as a naval museum. There is also a copy of an ancient trireme and the destroyer Velos. The Naval Tradition Park also hosts a large bronze statue,2.6 m., of admiral P. Kountouriotis (1855-1935), by the famous sculptor Memos Makris. the admiral later became the President of the Hellenic Republic twice in 1924 and 1929. In the margins of the Naval Tradition Park there is the "Sea Park" center the summer cinema "cineflisvos".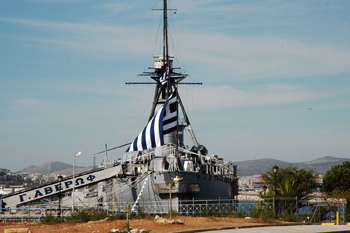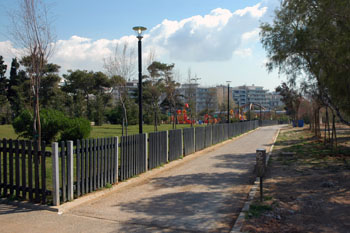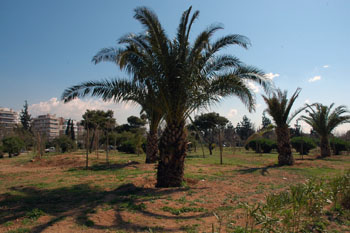 Palaio Faliro Municipal Park is located between Poseidonos Avenue and the sea, at the height of Flisvos Marina, and is essentially a continuation of the Naval Tradition Park.
The Filiki Etaireia Square is the central circular square of Agia Varvara area, which is crossed by Agia Varvara Avenue.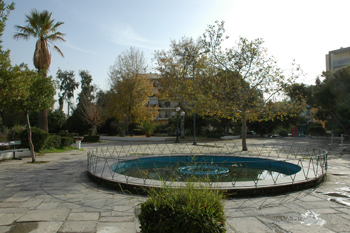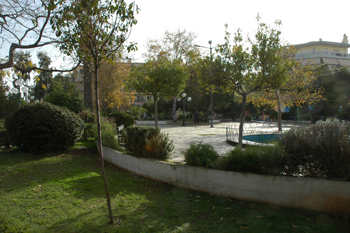 Agia Varvara Square is a landscaped area around the church of Agia Varvara, between Agia Varvara Boulevard and the Agoniston, Ikaron and Daidalos streets.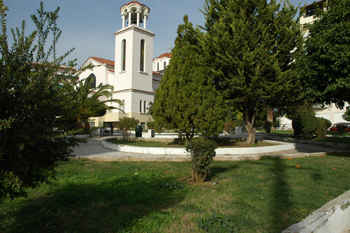 The Davari Square in Amfithea is located at the junction of Dimokratias, Nafsikas and Linou streets. It is dedicated to the uncle and nephew Davari, fighters of the Revolution of 1821. The family fought in the battle of Anatolos.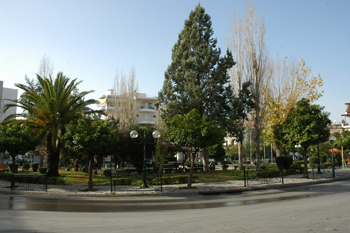 Dai Square is a small square in Amfithea.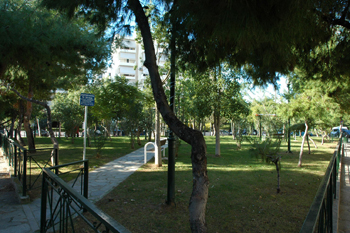 Sophia Befon Square is a green space that was rebuilt in 2001 and is located at the confluence of Pamphylia and Gorgopotamos.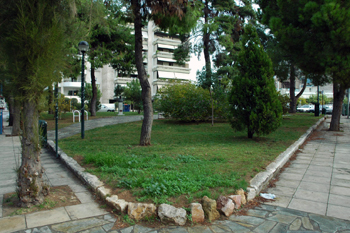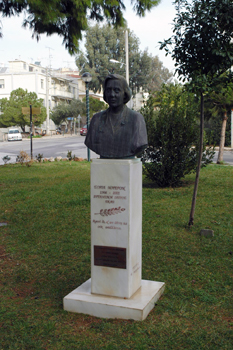 Themidos square is a green area near the stream of Pikrodaphni, at the intersection of the Dimokratias and Dodoni streets.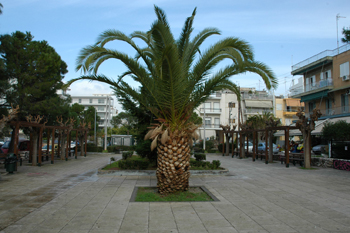 The square of Ag. Theodoros is the green area near the temple of Ag. Theodoros, at the crossroads of Konstantinos Palaiologou, Iasonos and Danaon streets.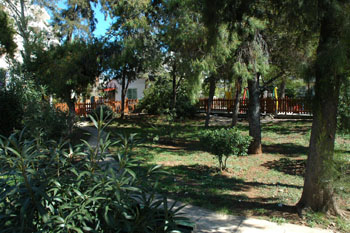 Trion Pyrgon Square is a landscaped space around the Temple of the Assumption. It is crossed by the streets of Achilleos and Tritonos.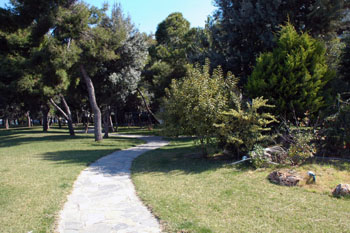 Apollonos Park is a green area in Trocadero.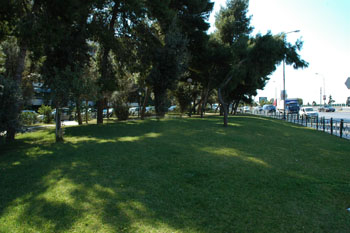 Heron is the green space between the Sirinon and Atlantos streets on Poseidonos Avenue.
Pamphylia Square.