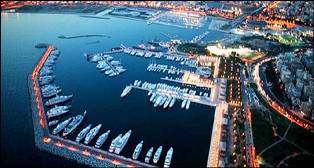 Just six kilometers from the center of Athens, Flisvos Marina is the first marina of high standards in Greece with the capacity to accommodate a large number of mega – yachts.
After the completion of the major upgrading project, Marina currently offers about 250 berths, of which over 50% can accommodate yachts over 30 meters long, covering to a large extent the corresponding domestic need for docking and at the same time creating a pole of attraction for casual visitors in Greece.
Flisvos Marina is the first marina in Greece, with full land development, in an area of ​​3,800 square meters, which in addition to boat accommodation it provides recreational uses (refreshments / restaurants) and also commercial uses, a model of development which has been successfully operating for many years abroad.
Today, in Flisvos Marina, the owners of the boats and the residents of the city enjoy a range of commercial and recreational activities in a very attractive environment by the sea.
The stores that operate in Marina are: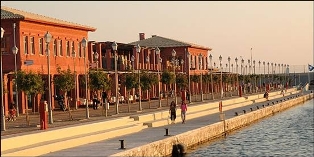 9 recreational / dining areas: Pentelico Pier One Multipurpose (including Coquillage and Brasserie Sud restaurants as well as the ZINC Bar Restaurant), Due Cavalieri, HaagenDazs, Cruiser Exclusive Bar & Shop, Breeze Cafe & Drinks, Mare Mare Ristorante, Journey .
6 clothing stores / accessories: Oltre Mare, Manalis Eyewear, Columbia, BillaBong, Perga Marine, Quiksilver.
11 Yachting Offices / Dealerships: Kappa Marine, Triton Yachting, Albatros, Aicon Yachts Blue Line, EKKA Yachts, Yachting Yachting, Dreaming Yachts, MPM Marine Hellas, YACHTING Yachting, Cape4 Yachting, Cavendish White.
4 service stores: Breeze Books, Press & Tobacco, ATM, Image on Deck, Sapo Limouzine Services.
2 other stores: AB Shop & Go, Eric Kayser.
Tel. Contact: +30 210 9871000-2
Fax: +30 210 9871060
VHF: channel 9
Web: http://www.flisvosmarina.com
Email: mailto: //info@flisvosmarina.com